Two seaplane flight options out of NC.
"Our service has been popular because [the seaplane] is a novel, efficient way to travel during the summer months to nearby New York hot spots," says Christina Daniels, a representative for the Standard Hotel's StndAIR travel service.
For $525 one way, anyone can fly from Manhattan to East Hampton (or vice versa). Designed to take the ennui out of the weekend-escape commute, StndAIR's Cessna 208 Caravan Amphibian is equipped to seat eight passengers, each of whom may sip André Balazs Reserve Rosé, the wine named for the Standard Hotel's founder, and snack on Swedish Fish.
High-end cosmetic company Aesop offers complimentary beauty kits, and Standard Culture and Warby Parker have teamed up to provide the in-flight entertainment: a collection of short stories curated by the Paris Review, PEN American Center and author Hetti Jones.
Also in New York, Andrew Clark and Melissa Tomkiel founded seaplane charter service Fly the Whale in 2010 with one objective in mind: to maximize vacation time by reducing travel time. "Air travel is the quickest way to get from Point A to Point B, but it's even more efficient when you can depart right from East 23rd Street and arrive at the dock at your house," Tomkiel says. "Life's too short for traffic!"
Fly the Whale owns a fleet of aircraft, but its crown jewel, says Tomkiel, is the Cessna Caravan, which was purchased from musician Jimmy Buffett, the patron saint of leisure living. Fondly referred to as Whale Force One, it can seat up to nine passengers.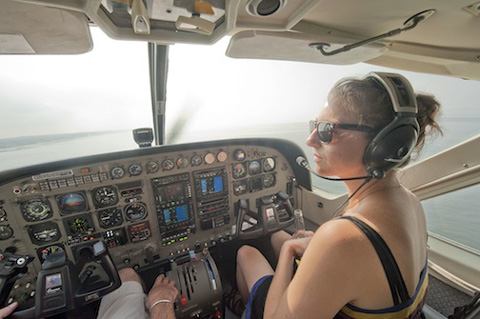 Much of Fly the Whale's clientele regularly hops on flights through the company's Ivory Card loyalty program or by private charter. In addition, Fly the Whale arranges car services and stocks its planes with its passengers' favorite snacks.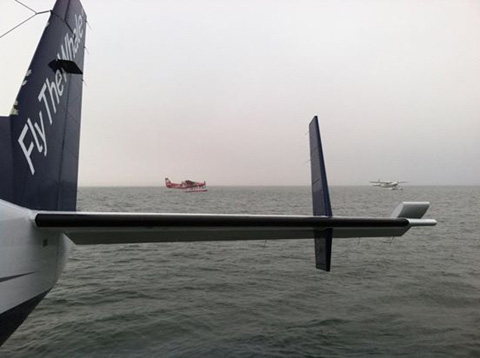 Seaplane party in Hag harbour