The 100th Viking Twin Otter series 400 aircraft has been manufactured landing gear, but later the factory equiped it with amphibious floats last year.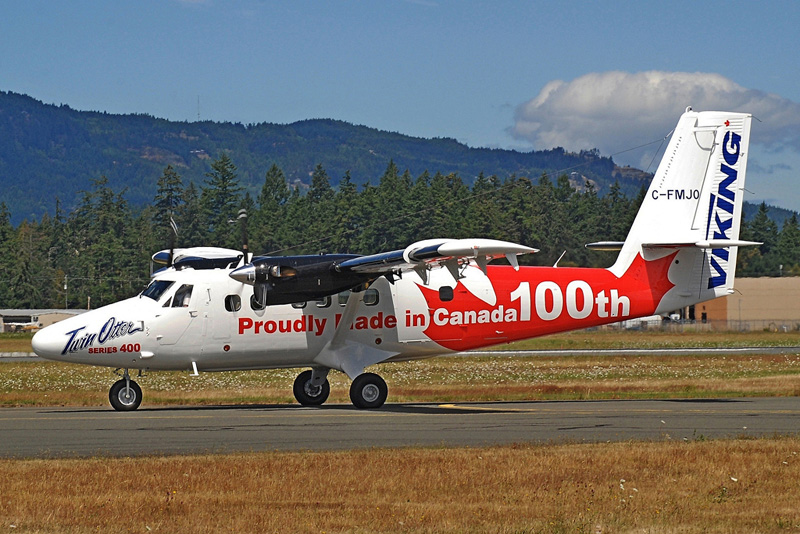 This aircraft was manufactured in Calgary July 2016. The factory delivered this Twin Otter – serial number 944 – to Viking's sister company Pacific Sky Aviation Inc. The aircraft will be utilized as a factory demonstrator, and represents a significant milestone for the Series 400 Twin Otter production program.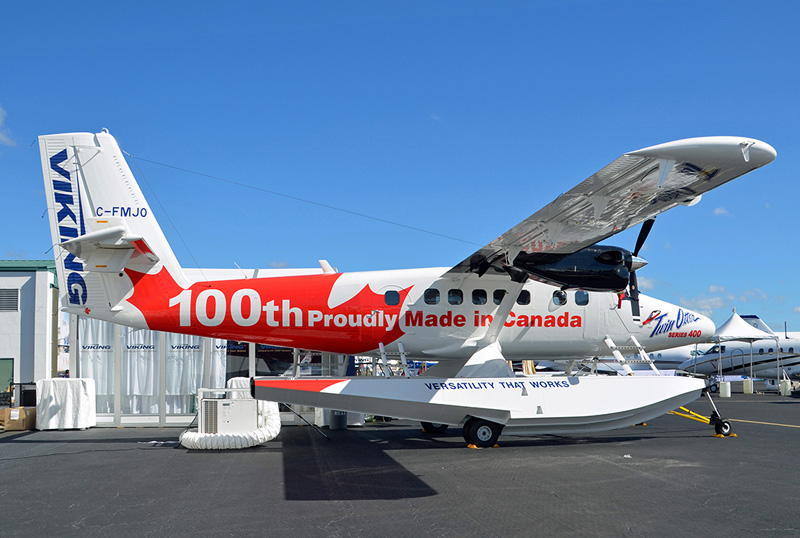 In November the 100th Viking Twin Otter already was equiped with amphibious floats. Viking Aircraft later celebrated Twin Otter number 100 in a unique manner, the video about it can't be shared.
Images: Repülni JÓ (Flying is GOOD)
A great pleasure for me the emblematic aircraft became seaplane. Pity that when I visited to the Viking factory, at that moment they are not manufactured Twin Otter seaplane.
(Images: Twin Otter Spotter)
100th Viking Twin Otter series 400 aircraft became seaplane