We made this video about the German Flywhale two-seater amphibian aircraft at the Aero Friedrichshafen 2017.
The high quality made in Germany Flywhale Adventure iS 912 Sport seaplane is an elegant amphibious ultralight plane, constructed with lightweight composite material, according to the latest technical engineering, equipped with Rotax 912 iS sport engine and three-bladed ground adjustable propeller.
With Adventure iS Sport, you can go on an expedition alone or with companion. The cabin provides sufficient room for up to 2 persons to spend overnight as a moveable lodging.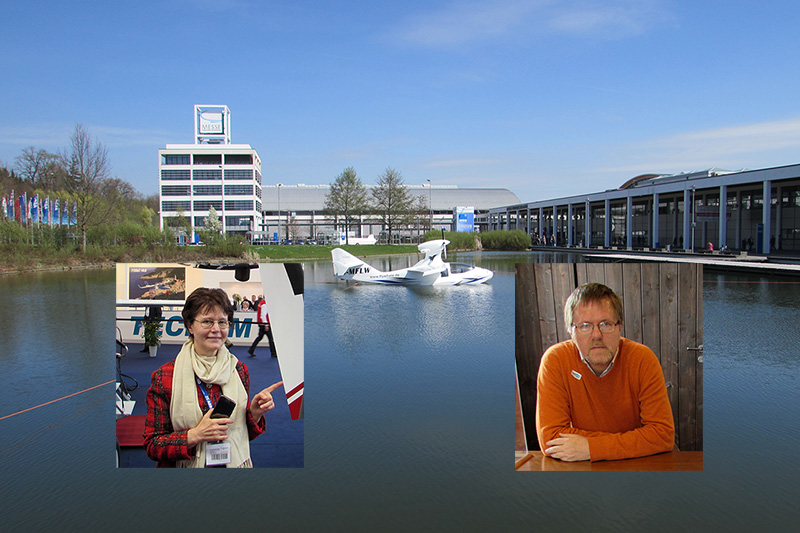 The video makers Aranka Sulecz and Sandor Dr. Varga are on the picture, between them the Flywhale seaplane floating on the water at Aero Friedrichshafen 2017.
Flywhale seaplane at Aero Friedrichshafen 2017 – our first video this new year