FlyNano electric seaplane is a Finnish jet ski that flies and doesn't need a pilot licence.
FlyNano introduced at the Aero Friedrichshafen 2011, it had'nt even electric powered engine, my little worn picture about it.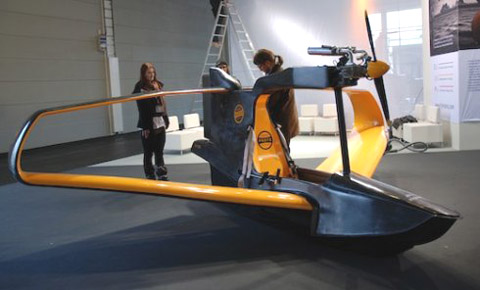 At the exhibition there was great interest, in the following year the flying jet ski took off, its virgin flight was beautiful. And then it disappeared for a few years, recently with electric drive back.
New seaplanes on our Youtube Channel,
subscribe, please
The komposit fuselage joined wing a box wing, a single-seat open cockpit without a windshield and a single electric engine in tractor configuration mounted above the cockpit. It's capable of pushing with not too heavy pilot around 15 minutes of flying time on a single charge. The speed is max 75 knots (120 km /h). The battery is hot-swappable or fast-charges in just one hour. The FlyNano has been designed to be operated in conditions where the wave heights are low and the wind is relatively light.
Think about it! You get in, not from the pier, but from the water. A wet or dry suit to keep you warm is necessary. You strap yourself to the seat and wear a helmet to avoid spray and wind chill. No clearances, no run-ups, no checklists. The lake is open for takeoff. The fun starts immediately. It is ecstatic.

The flight is characterized by a high tempo and full concentration is required at all times. The open cockpit makes flying even more daring and flying is sure to be filled with adrenaline and euphoria. As skills develop and confidence builds up the excitement of novelty will naturally abate, but new challenges are right behind the corner keeping up the thrill. It is relatively easy to learn how to operate FlyNano safely, but mastery in all situations requires hours and hours of practice. With FlyNano full satisfaction is guaranteed.
says Pekka Kauppinen, Chief Test Pilot of FlyNano.
Although it do not need a pilot license, I would not recommend that you flight into it right away. A safe operation of a seaplane requires some specific skills, and the FlyNano Academy will provide the proper training that is tailored for the use of the FlyNanos.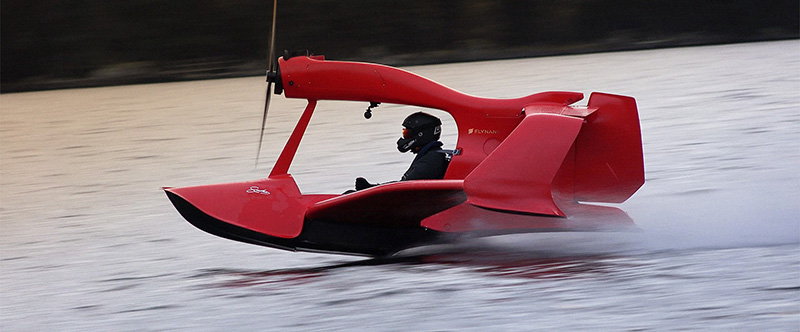 Foto:FlyNano Facebook
Hopefully we will meet in this spring in Friedrichshafen. Maybe I can see the FlyNano's flight above the Lake Constance, not only in the hall will be issued like 8 years ago.
My previous articles about electric powered seaplanes:
Equator P2 Xcursion seaplane World Premiere in Aero Friedrichshafen
The Google co-founder's electric powered seaplane
FlyNano electric powered flying jet ski without pilot licence