After six years, the world's only one jet-powered seaplane returned to Paris and demonstrated its capabilities in the air. Viking Air is modernizing Canadair's former less seaplane, for the time being only mock-ups. Beriev and Viking Air talked about the passenger transportation of the seaplane.
Last week on Paris Airshow, Russia's Beriev Aircraft Company, which is part of Russia's United Aircraft Corporation (UAC), has expanded its existing sales contract from five to seven Be-200 amphibians to a Chilean customer. Yury Grudinin, Beriev's general director, has revealed that deliveries to customer Asesorias CBP are scheduled for 2020 and 2021. The contract with the Chilean company was originally signed in September 2018. At the time Russia's United Engine Corporation (UEC) was making arrangements for re-powering the Be-200 with SaM-146 engines produced by a Russo-French joint venture between UEC-Saturn and Safran Aircraft Engines.
However, in the spring of this year, the word was spread that the re-engining project had been suspended. UAC has now revealed that the contracted aircraft will be powered by their original engine option, this made by Ukrainian Motor Sich. Since the Ukrainian government imposed a ban on all cooperation with Russian companies, the delivery of the engines is likely to be arranged via a multilateral international cooperation.
The Beriev Be-200 seaplane can take 12 tons of water on board. The planned Viking CL515 seaplane has 7 tons of water, 1 ton more than the previous Bombardier CL 415.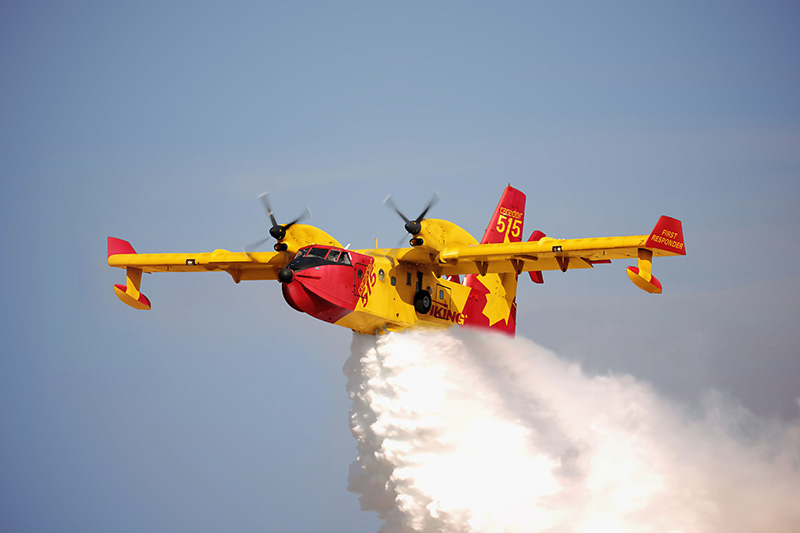 Longview Aviation Capital and its subsidiary Viking Air Limited aircraft factory, a global leader of utility aircraft, support and services and manufacturer of the world-renowned Twin Otter, at Paris announced a seven aircraft sales contract for six new-production CL-515 aircraft and one CL-415EAF.
The CL-515 is a newly developed, technically advanced multi-mission aerial firefighting aircraft – the next generation of the CANADAIR CL-415, the aviation industry's benchmark amphibious aircraft and the backbone of firefighting missions around the globe.
The Republic of Indonesia's Ministry of Defense has agreed to purchase six all-new CL-515 aircraft, four of which will be delivered in multi-mission configuration, and two delivered in optimized aerial firefighter configuration.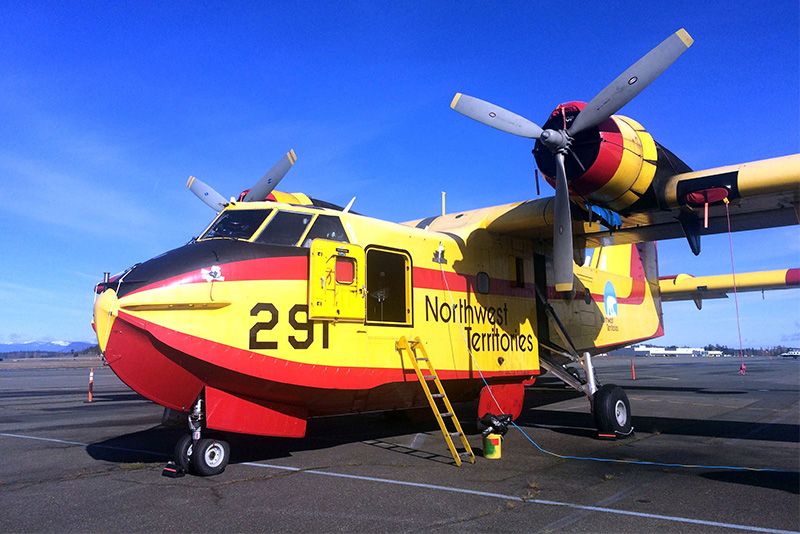 After the conversion, Canadair CL 215 became a Viking CL-415EAF.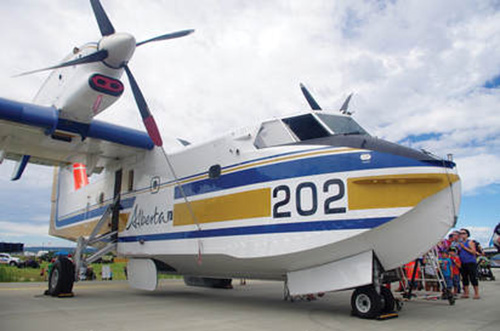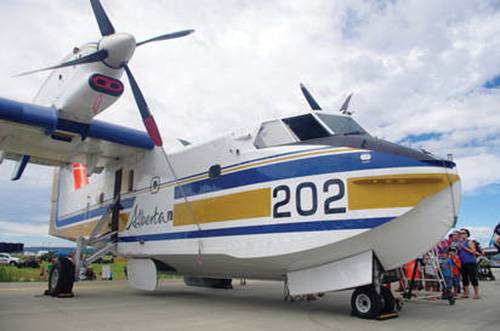 The multi-mission configuration may be emergency responses, search and rescue on water, wildlife monitoring and passenger seaplane. The Viking Air inherited from Bombardier a passenger version in the former of a plan, there were 11-30 seats on board.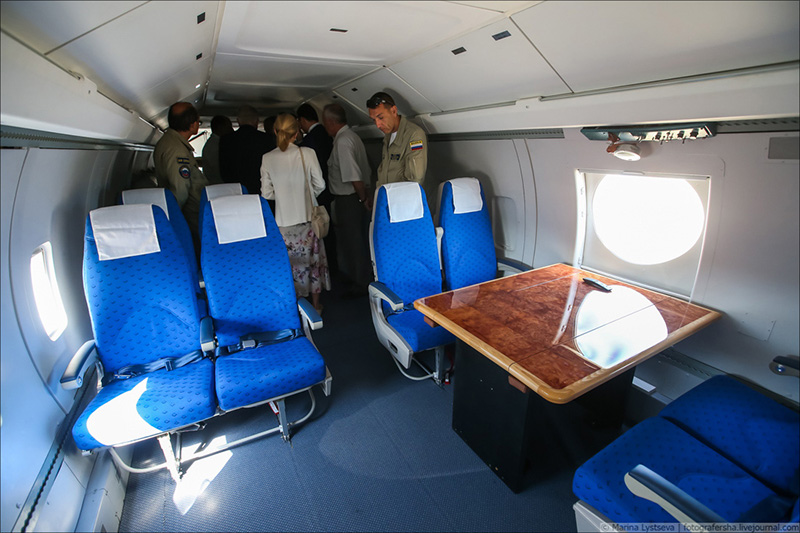 More picture from Paris Marina Lystseva
In 2007 the Beriev Be-200 was awarded a supplementary type certificate approving it for carrying up to 43 passengers from sea and land aerodromes. On the picture you can see seats on Beriev's board in Paris last week.
At Paris Beriev has begun negotiating the sale of Be-200 amphibians with Indian regional airlines. Recently, 18 seaplane routes have been designated in India. The Beriev Be-200 seaplane doesn't require an airport, enough for runway 6-7000 feet long and at least 2-3 wingspan wide water surface and ramp equipped with a roughly 300 feet long boarding place on the beach. Or the seaplane passenger boarding can from a boat too.
Let's say goodbye to Paris with demonstration flights.
Beriev and Viking Air firefighter seaplanes in Paris Airshow