7 small seaplanes flying from the water in front of an audience in the Lake Mazury Gizycko last weekend.
I will list the seaplane types. Two four-seater seaplanes were one of the Swedish American Sportman, the other the old timer Lake La-4-200 Buccaneer. Between two seater seaplanes, two Piper PA-18 Super Cub. A polka dot red was a modern version of this more than half century old type, already known as the American Champion. Two boat fuselage, the SeaMax and the Flywhale closed the line, the latter I filmed two years ago in Friedrichshafen.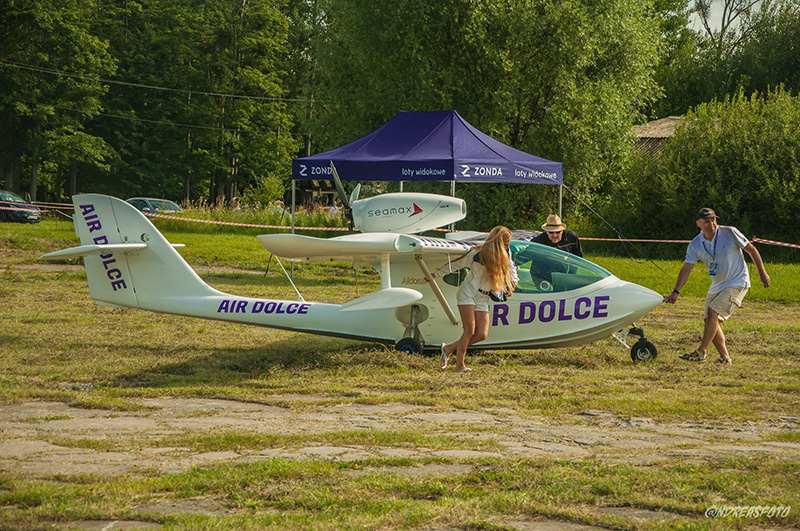 The Mazury Airshow is not a seaplane festival, but it has become the biggest seaplane splash-in Europe. I hope that next year I will be already on the spot, where more and bigger seaplanes will fly on Lake Mazury.
Small seaplanes at Mazury Airshow