At Singapore Airshow 2010 we asked Robert Mauracher, Vice President, Business Development of Victoria, British Columbia based Viking Ltd about their new products and plans.
Viking has been specialized in the de Havilland product for a long time. "Our mission is to continue this proud history." The company produces new versions of the DHC-6 Twin Otter, upgraded versions of the DHC-2 Beaver, spare parts for older de Havilland Canada aircraft, and components for big actors in the industry like Bombardier Aerospace, Bell Helicopter Textron, Lockheed Martin, and Boeing.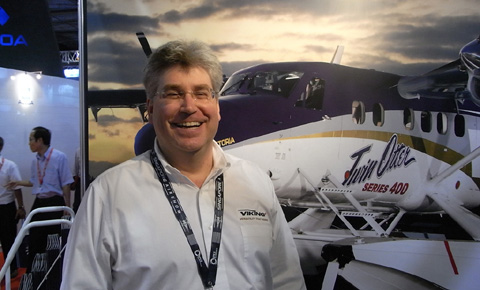 Thousands of de Havilland Canada aircraft are in active use all around the world. On February, 2006, the company purchased the type certificates from Bombardier for all the original De Havilland designs. The ownership of the certificates gives Viking the exclusive right to manufacture new aircraft.
Twin Otter
In April 2007 Viking announced that, with 27 orders and options in hand, it was restarting production of the Twin Otter with a more powerful Pratt & Whitney engine. The first flight of the Series 400 took place at Victoria International Airport on October 1, 2008.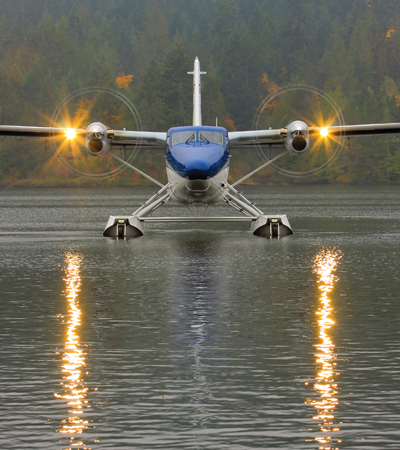 "There are 800 hundreds smaller changes, 200 hundreds that you can recognise yourself. What we have done to take the basic aircraft is robust we put some value added changes that improve the product for technology changes – to reduce the cost and reduce the weight, increased the payload, big change for operators is a new aviatonic wing, improve seats many, many changes" – said the Vice President.
Otter
We just finished the turbine version of the single otter with 35 gallon additional fuel. all the changes allow us to put back in manufacturing the aircraft. Mr. Mauracher said they may restart the production of the single engine DHC-3 Otter and possibly the DHC-2 Beaver in order to satisfy the strong market demand for both aircraft.
Turbo Beaver
Viking Air also produces upgraded DHC-2 Beavers called Turbo Beaver. It has more power, better all-around performance, a longer cabin and larger payload than the "the workhorse of the north" Beaver.
A cabin extension, providing for extra windows, a large baggage door and a cargo net, are also available in two different configurations from Viking. The Turbo Beaver can also be fitted with floats, amphibious gear or skis, which also extend its adaptation.
Previous articels:
Finalizing the certification process of the Viking Twin Otter 400
Suggested links:
Viking Air
Singapore Airshow
Viking upgrades successful seaplanes