Two young French guys created an ultra light multi access airplane with the ability to land on snow, water or ground. They used state funds programs which supports the invention of new technologies. Here, we are going to inspect the water line.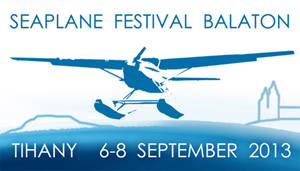 The Rhone gave to water, the Alps gave the snow and the French region, which was named after them, gave the recognition and the funds to Mr. Erik Herzberg and Luc Bernole to establish the Lisa Airplane Factory to realize their plan of 2003 to implement the principle of hydrofoil into flying.



As you can see on the picture the two V shaped wings, placed on the bottom of the body, means fast emergence and ability to take off on 100 meters on water not to mention its stability while floating.



Its ability of gliding is twice better then the Cessna's and it is also equipped with parachute.


It will be rather preferred due to its outstanding fuel consumption, which means 5 liters at 200 km/h cruising speed. The two seater plane's minimum and maximum speed is 65 km/h and 290 km/h, its range is around 1650 km. It is a real pearl nomes est omen that's why it is called Akoya.
The first take off was on 22 August, 2007 and the plane has passed the 50 hours test program since then.
Unfortunately we do not have photos of water operation.
Its water flying ability was first taken up by a Danish yacht producer company.
No wonder that the former management was replaced with the Viveris who brought two million dollars fresh investment into the company.
According to the news of Flightglobal.com a two seated Akoya amphibian will cost 300 thousand dollars. They are planning to build 30 planes in the next year, and 70 more in the upcoming three.
It is also in the plans the build four and six seater variants.
We are curiously expecting the first news of water flying, until then we say goodbye with some additional pictures.
Previous articles:
Seaplane with foldable wings – Icon A5
Kés a vízben, az Akoyánál a két alsó szárnyacska vágja meg a vizet.
Családi cég világot járt apával
Suggested links:
Lisa Airplanes, a videó oldalt külön érdemes megnézni.
Akoya – The Promise of Flying Hydrofoil