The EAA Airventure Oshkosh, which is the world's largest light aircraft pilot meeting, was held on the end of July in the USA. Two promising and innovative seaplanes of the recent years run against each other for the customers' favour.
The Icon A5 had the advantage of the home field, for example it also brought its garage set. This is how they can go out to the lake for flying a bit in America.
The French Akoya – for which it doesn't make any difference to land on ground, water or even snow – entered the U.S. market for the first time after in Europe the company took part in the drawing up of the light aircraft category. (It is basically the same as the LSA category overseas, including the Icon A5, too.)
If we look at the targeted customers of the two planes' pricing policy, suddenly the competition between the two doesn't seem so intense.
The French company is trying to convince the rich yacht owners to replace the helicopter on their ships to Akoya. The 400 thousand dollars prize looks a little bit overpriced at first, but it includes a full three-year guarantee, a parachute and free pilot training as well.
The American company's prizes are much consumer friendlier. The basic aircraft costs 140 thousand dollars, and the rest, like more powerful engine, trailer, parachute and the luxury accessories can be bought separately.They offer greater safety, see the video, hoping that two-seater Cessna owners will rather buy them.
Both manufacturers offered a discount for those, who order at the event. The French product cost twenty thousand, the American five thousand less. We can't wait to see who will get more orders. The French will finish the American version of Akoya till 2014. It will fly more slowly because of the different rules, than the European version which will be in production next year.
On the video, Miss Vanessa Troilland, the head of marketing at the French company presents the aircraft to an American TV Channel.
Strangely none of them brought a model to the demonstration at Oshkosh, even though the French aircraft had already carried passengers a week earlier at Le Bourget Lake. The first passengers of Akoya were the two non-pilot founders of the company anyway.
For the Americans this wouldn't be necessary, because their company founder "Captain Kirk" as a former F-16 fighter pilot is probably quite handy with the Icon A5. They had already "flown the Oshkosh" three years ago on Lake Winnebago.
The Icon has an advantage both in the production planning and marketing. Because the aircraft can already be flown virtually on Microsoft Flight Simulator even at home. On the other hand, the French bird is much more interesting because of the hydrofoil conception, and their commitment to the further development of the electronic systems.
Previous articles:
Akoya alredy on the water
Pictures of hydro testing Icon A5
Akoya – The Promise of Flying Hydrofoil
Icon A5 delivery in the fall
Suggested links:
Akoya
Icon A5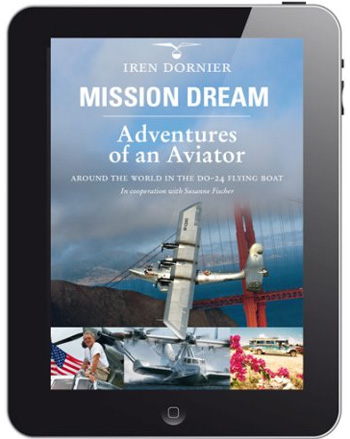 Akoya vs. Icon A5 at Oshkosh