80 years ago the world's biggest transatlantic flying boat -which was able to carry 66 passengers in luxury conditions – landed in New York.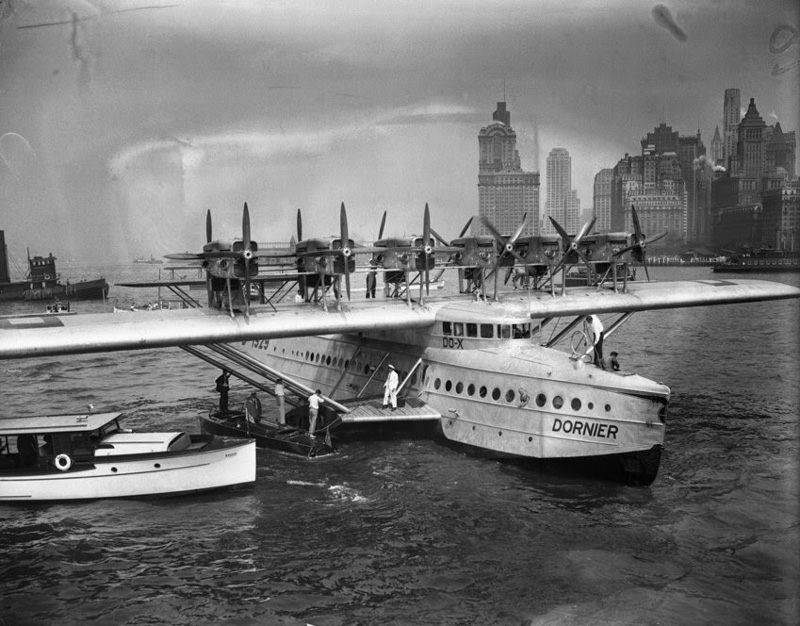 The Dornier Do-X had an adventurous, 9 month long journey to the shores of Manhattan. It was repaired in Lisbon, after it caught fire, then visited German colonies in South-America. The plane then flew along the Atlantic coasts to the Big Apple, as you can see on the map of it's route.
On the main deck there was room for 66 passengers in seats which were convertible to beds for the night, the fine dishes were served in a separated dining room, for the ladies and gentleman a smoking saloon guaranteed the luxury of an ocean liner.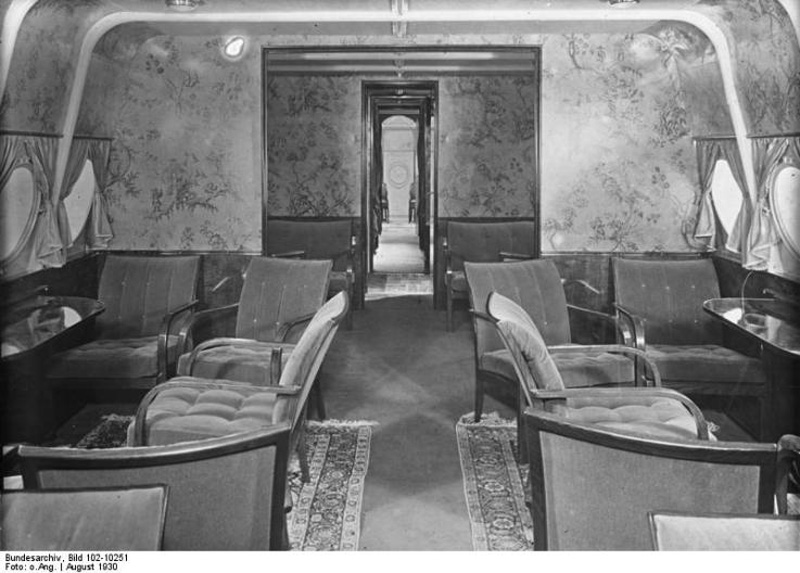 This comfort was needed, since the plane was flying with a cruising speed of 109 mph just 1,650 feet over the ocean. Since the 1000 miles range, the routes were carried out with several stops, when the passengers were allowed to disembark for a short walk.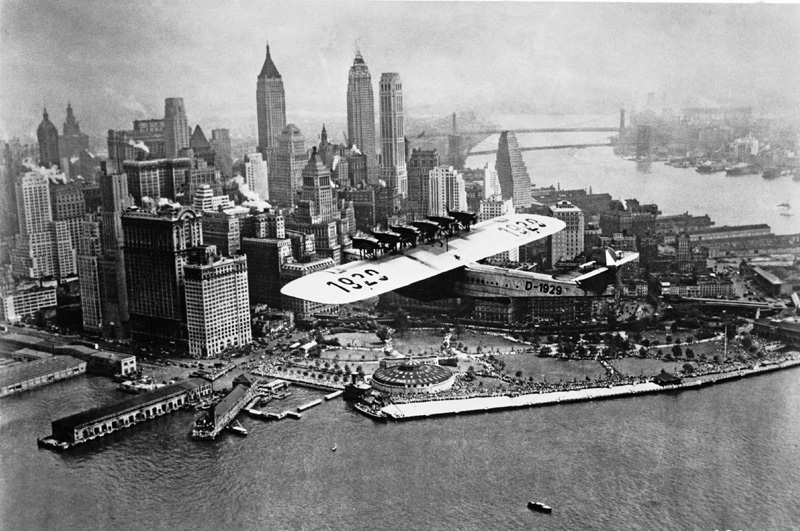 The comparison with the A380's cross-section is good example for this flying boat's dimensions, just as the fact that during short sightseeing flights it was capable to carry 100-150 passengers, besides the 14 crew-members, using it's maximum takeoff weight of 56 tons, which was unique before the Second World War.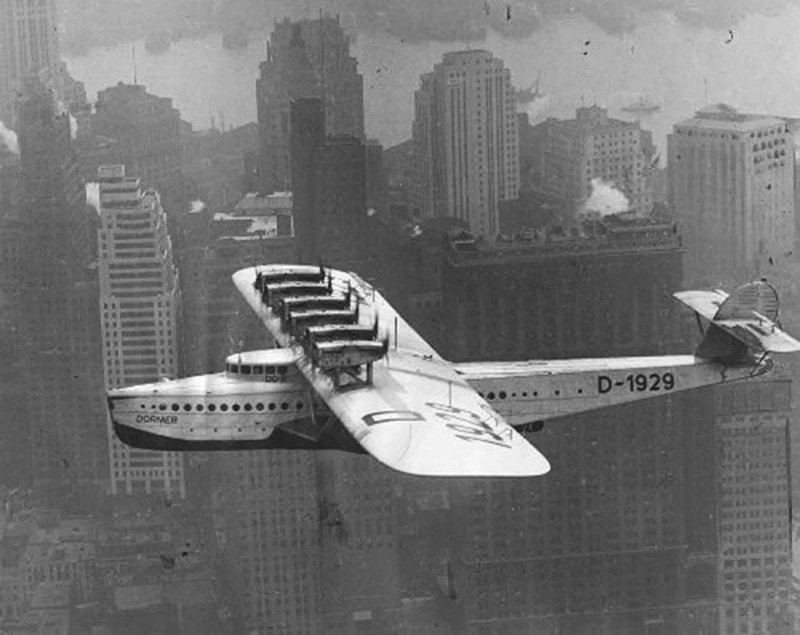 The Dornier Do-X had flown to America for marketing purpose, it wasn't able to find investors due to the Great Depression, any the less it flew thousands of passengers during it's 9 months stay, the plane had to return to Berlin.
Previous articels:
Dornier Do-24ATT on a water
Video: Iren Dornier from Scalaria Air Challenge
The Dornier airplane factory in Manila
The Dornier Seaplane Company builds a new factory in Canada
A gigantic birch flying boat
Suggested link:
Dornier Museum, Friedrichshafen
80 years ago Dornier Do-X landed in New York