The first Greek seaplane test flights in a 10-seat Quest Kodiak seaplane were successfully completed on the island of Corfu, following seven years of effort to establish seaplane flight connections in Greece.
The seaplane repeatedly took off and landed from the port of Corfu and designated destinations in nearby Paxi and other Ionian islands.
Mark Brown seaplane pilot gives us the big thumbs up after the first Quest Kodiak seaplane landing in Greece ever. The first stop here is the Greek Island of Corfu on his whirlwind demo tour of Europe for Quest Aircraft and their Kodiak seaplane. Mark is wearing his Cockpit USA leather B-15 during his trip and put it through some rigorous aviation testing. A great showcase of two made in the USA companies.
The test flights were carried out by Water Airports SA, the seaplane base management organisation, in collaboration with K2 Smart Jets and the Japanese groups Setouchi Holdings and Mitsui & Co.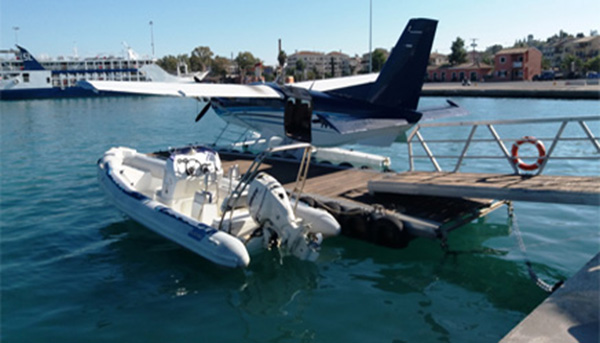 "It is a struggle that began roughly seven years ago and today we have the first test flight in Greece and specifically in Corfu. Our goal is to begin operating flights immediately when the next tourist season starts but that depends on whether state mechanisms, which are particularly slow, will work at corresponding speeds so that we can achieve our goal," said the owner of K2 Smart Jets Andreas Karotsieris.
Water Airports SA has so far managed to obtain licences for the three first seaplane bases in Greece, to be set up in Corfu, Paxi and Patras. It has also initiated processes for the licencing of another 34 seaplane bases in various island and coastal areas in the Ionian Sea, Crete, Cyclades, Dodecanese, Saronic Gulf, the Peloponnese and Attica.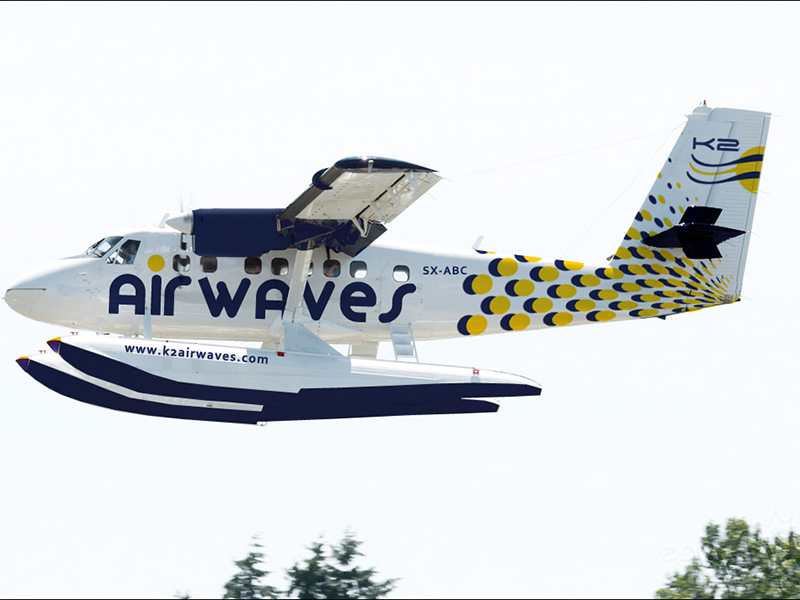 The company's immediate plans are to launch regular flights from Corfu in spring, initially using one 10-seat Quest Kodiak seaplane and one 19-seat Twin Otter seaplane, as shown in the picture.
Previous articles:
AirGo Airways on the Greek Sea
Seaplanes on the Greek Sea (Hungarian)
Seaplane Operations Platform in Greece
Quest Kodiak seaplane in Corfu