The AVIC AG600 amphibious aircraft made its maiden flight from Zhuhai Airport in last December and carried out its first water surface take-off and landing in Jingmen water airport last week.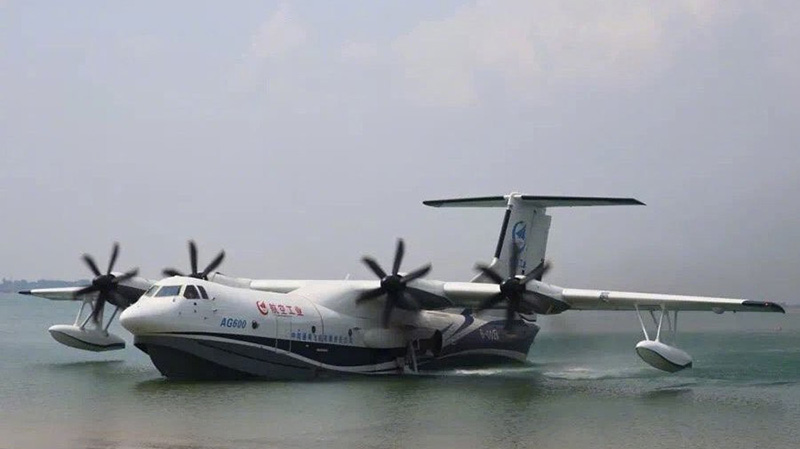 The seaplane made its maiden flight in December in Zhuhai, Guangdong province, taking off and landing at an airport, and it has conducted many land-based test flights since then. Developed and built by State-owned aircraft giant Aviation Industry Corp of China, the AG600 carried out its first water-based takeoff and landing at Jingmen Zhanghe Airport, one of China's leading amphibious airports.
The giant seaplane flew for about 15 minutes. After completing a set of tests, the plane landed smoothly on water. It was piloted by four crew members. The AVIC giant seaplane is poised to speed up the aircraft's flight tests and plans to deliver it to users as soon as possible.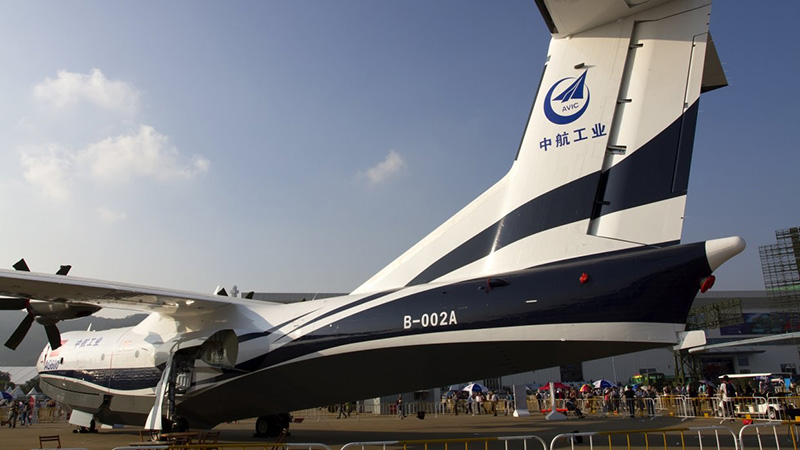 Once delivered, the AG600 will mainly be tasked with performing maritime search and rescue operations as well as firefighting activities.
It can also be refitted to conduct environmental inspections, resource surveys, anti-smuggling operations as well as personnel and supply transport.The seaplane is very suitable for maritime operations as it is much faster than ships and is more flexible, being able to land on waters that some ships have difficulty approaching.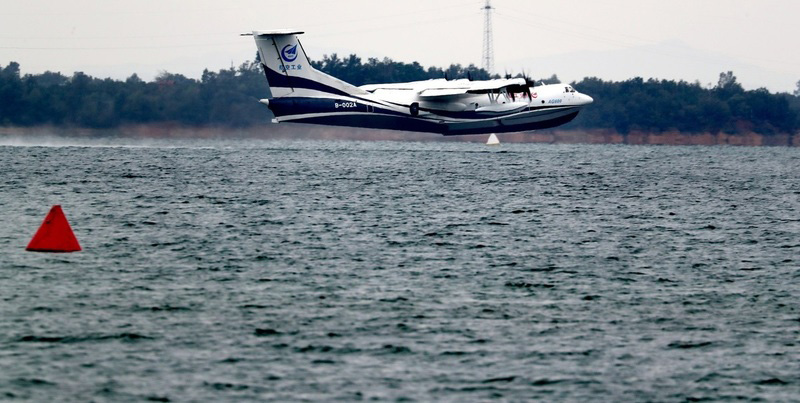 The aircraft is 37 meters long with a wingspan of 38.8 meters, which makes it roughly the size of a Boeing 737. Powered by four domestically designed WJ-6 turboprop engines, the seaplane has a maximum takeoff weight of 53.5 metric tons. These specifications make it the world's largest amphibious aircraft, surpassing Japan's ShinMaywa US-2 and Russia's Beriev Be-200.
The aircraft is designed for land and water takeoffs and landings, and has an operational range of more than 4,000 kilometers. It is capable of carrying 50 people, besides the crew.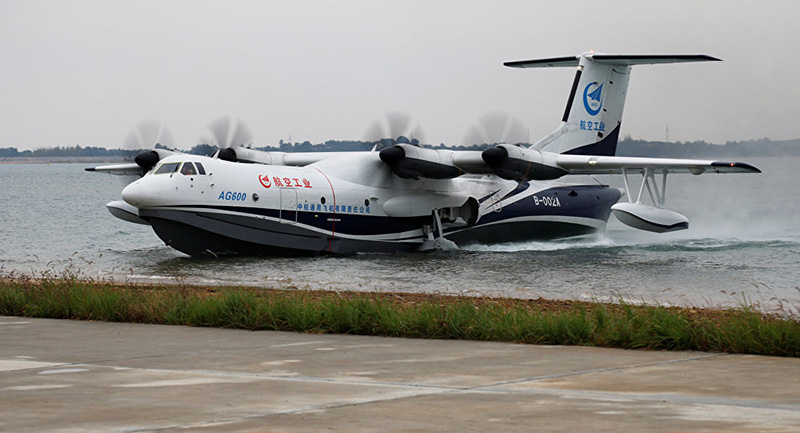 When assigned to fight forest fires, it can collect 12 tons of water from a lake or sea in 20 seconds and then use the water to douse blazes over an area of about 4,000 square meters, according to AVIC.
Chinese President Xi Jinping sent a congratulatory message to researchers and engineers of the program to express his congratulations, encouraging them to continue to strive to build a strong aviation industry.
The success of the first waterborne flight of the AG600 marked another significant achievement through independent innovation by China's aviation industry, Xi said.
Scource: China Daily
Chinese AG600, the world's largest seaplane makes first water-based test flight