Next week comes along with the key event for all aviation enthusiasts. Again this year, French seaplane aircraft factory LISA Airplanes's team looks forward to welcoming interested everyone at the greatest light aviation show in the World, the EAA AirVenture in Oshkosh.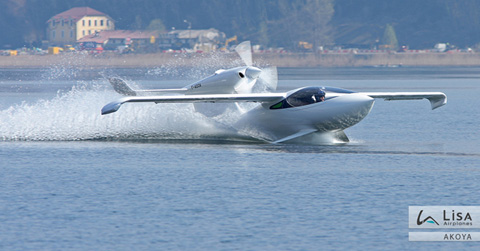 This year, the team exhibits inside the tent dedicated to innovations, the "innovation center". AKOYA's technologic achievements and multiple assets are enhanced as they are placed at the heart of the show's new features. LISA's team shows some of the research works made throughout the years and what they led to: a new seaplane generation.
Better known in the industry of sailing races, the hydrofoils are wing-like structure attached to the hull of a boat that raises the hull above the water in order to gain speed. Detecting the revolution brought by the hydrofoils to the nautical world, the ambitious team at LISA decided to adapt this technology to aviation. These hydrofoils, called Seafoils, allow taking-off with ease all-the-while maintaining refined lines to reach unequalled performance in flight.
We hope LISA Airpalanes is going to announce a novelty, because the competition is growing with the Icon A5. At three years ago, the aircraft factorys severally presented with their seaplanes in Oshkosh. Here next week ICON aircraft factory is planning to pass the first series produced ICON A5 seaplane to the first buyer.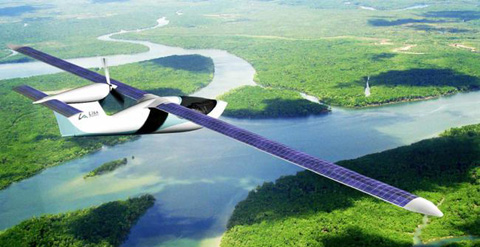 Last but not least could be one of LISA's new project the electric engine Hy-bird further development. In the picture you can see earlier version of its plan.
This market previously Iren Dornier developed Dornier S-Ray007. The economic crisis is over, perhaps he will continue.
LISA Airplanes at EAA AirVenture