Longtime resident pilot and aircraft designer Iren Dornier—grandson of Claude Dornier, World War II pioneering designer of military aircraft for Germany's Luftwaffe, is behind the $350-million project, along with some foreign partners who are known 25-seat amphibious aircraft for various uses manufacturers in Clark.
Twoseater Dornier S-Ray007 are producing in Clark
Dornier said that his company aims to produce 25-seat pressurized long-range civilian airplanes which may be used as cargo and passenger transport aircraft that can reach remote areas such as isolated islands.
The plane can be used for coast border patrol, anti-drug smuggling, long range patrol, (over the Spratly islands) or for undersea pipeline surveillance where a helicopter has limited range.
The seaplane dubbed S-Ray 007 is capable of traveling long distance, with an approximate radius of action of 2000 nautical miles. It is equipped with two Pratt and Whitney turbo prop engines.
The seaplane can also be converted as firefighter airplane, where it can scoop out thousands of gallons of water within seconds to serve its purpose.
Last year the 25 seat seaplane earlier various was showed on second workshop of FUSETRA in Malta. You can see that various named Dornier S-Ray009 at the pictures.
Previous articles:
The Dornier Aircraft Factory in Manila
Video: Iren Dornier from Scalaria
Video: Iren Dornier interwiew, december 2008, Budapest
Suggested links:
Dornier S-Ray 007
FUSETRA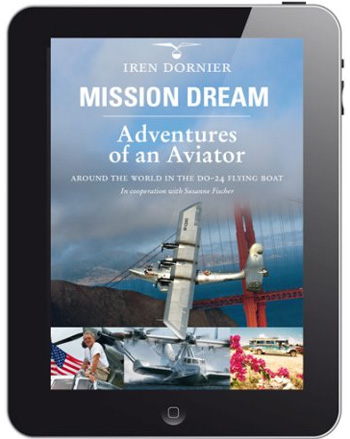 Iren Dornier plan a 25-seat amphibious aircraft