Yesterday on Paris Airshow Viking Air Limited of Victoria, BC, Canada and Reignwood Aviation Group of Beijing, China signed strategic partnership agreement with commercial commitment for 50 Twin Otter Series 400 aircraft. The size of the deal is $ 350 million.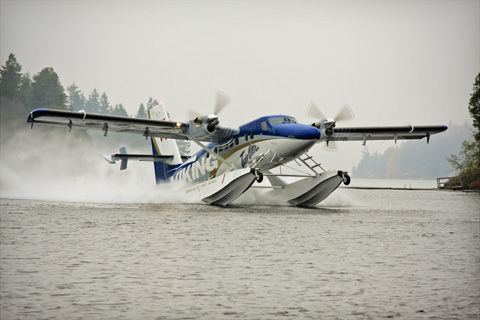 Following Transport Canada's recent announcement that the Series 400 Twin Otter has received Type Certification by the Civil Aviation Administration of China (CAAC), Viking Air and Reignwood Aviation Group have entered into an agreement forming a strategic partnership to develop the Chinese market with commercial commitment to purchase up to 50 aircraft to be delivered over the next five years.
At a signing ceremony held earlier today at the Paris International Air Show, Viking president & CEO David C. Curtis, and ChristopherWang, Executive Director of Reignwood Group, executed a strategic partnership agreement for the purchase of fifty aircraft including exclusive representation rights for the Series 400 Twin Otter in China.
Deliveries of Reignwood's Series 400 Twin Otters will commence in the 4th quarter of 2015, with the first two aircraft configured in regional commuter landplane and amphibious floats.
David Curtis commented, "Reignwood's world-class reputation and depth of experience in the aviation sector will give the Series 400 Twin Otter immediate traction in the Chinese market, which is anticipated to reach 500 aircraft over 20 years." He added, "This strategic partnership will allow Viking to tap into this extensive market potential, where the seaplane segment in particular is expected to expand rapidly over the next ten years."
The end is not yet, the article continues
Huge deal 50 Viking Twin Otter to China